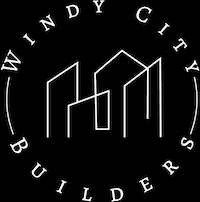 Your Premier ADU and New Construction Builder
California General Contractor License #1038134
Engineer Turned Contractor…
---
Hi! I started my career in technology, initially doing microprocessor design and eventually managing technology programs for laptop, phone, and robotics companies. My father, a construction veteran of 30 years helped renovate my house. I found myself geeking out over design tradeoffs, intuitive technology integration, and the build process. We enjoyed that house for many years and when we sold, it set a price record for the area! I was hooked and Windy City Builders was formed. Today we focus on consulting and providing high quality new construction projects in the San Francisco Bay Area and Greater Los Angeles regions. We are also excited to be offering Additional Dwelling Units (ADUs). Feel free to reach out to discuss your project!
New Home Construction
---
Forget spec homes, our new homes are works of art!

Additional Dwelling Units
---
Make money and help solve the housing shortage
Design Services
---
Having designed many homes, we can help perfect your project
Construction Resources
---
Free blogs, tools, and community forum, construction shouldn't be a mystery